Discover more from I Run A Fintech
A short story on the evolving landscape of Fintech in India
Issue #5 - A week in Fintech (21/07)
Running Commentary on Fintech as it happened!
Good Morning,
A couple of updates from the last issue:
I couldn't do the last 3 week's updates because of THREE reasons

I realized, doing a weekly issue requires a lot of curation and that makes the newsletter extremely long and unsustainable, so I am going to break it into two issues a week.

I am working on making a magazine on Fintech and shall be soon coming out with the first issue.

It will be a monthly issue that will cover all the weekly articles into one publication and hopefully soon has a couple of exclusive interviews with fintech leaders.

I am also introducing a new section called Peek-a-Fintech which will be exclusive researches on fintech companies, their products, and the fintech landscape in general.
Moving on to last week's updates!
---
🤓 Events
NPCI, Payments Council of India & Global Fintech Fest are hosting Virtual Global Fintech Fest to talk about "Fintech: with and after CoVid"

The event is the largest fintech event globally, and will have around 30 world's most distinguished and lauded people from the fintech & non-fintech speaking on various topics

It is being hosted over two days 22nd to 23rd July and has been exclusive to members of the community

Account Aggregator Events on Sahamati's Platform

A couple of videos on Sahamati's Youtube that covers interviews with

Mr. Amit Bhor from Walnut

Mr. Sanjay Jain from Bharat Innovation Fund

Mr. Anand Datta from Nexus
---
💻
Fintech
🚀
Product Launches
PayU recently introduced EFT payment capability, where customers or businesses could use the NEFT/RTGS option listed on the merchant's checkout page, generate a one-time use challan to initiate a transaction, and then complete the payment at a bank branch.

The problem statement here is in two forms:

Tier-2 & Tier-3 consumers who fear using online platforms to make large transactions

Businesses that use the cheques/cash to make the payments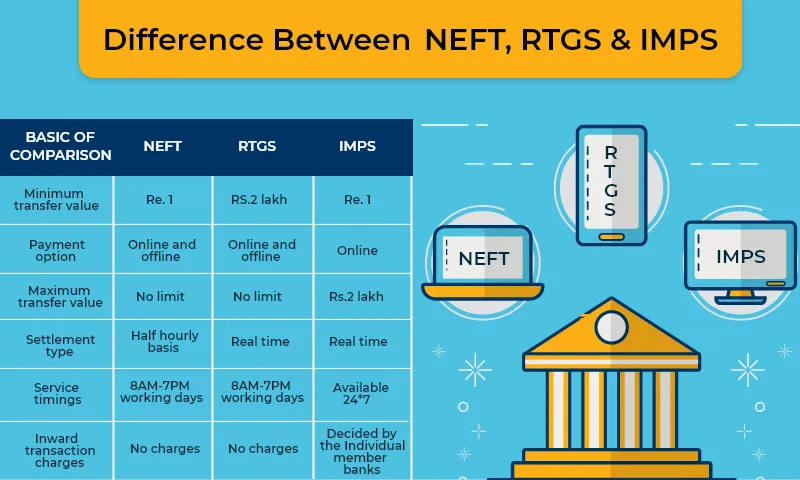 One usually does the EFT payment for large transactions like paying

school fees

issuing a tender

closing out your loan

coupon for blocking your reservation for property/car, etc.

paying taxes

paying utility bills

As per RBI, while the customers do not have the facility to track the transaction, the RBI has implemented the feature of positive confirmation in an RTGS transaction. Under this, the remitting bank would receive a message from RBI (through the beneficiary bank) that the money has been credited to the beneficiary bank/customer account. Based on this, the remitting bank should advise the remitting customer that money has been credited to the receiving bank's beneficiary account.

I was not able to get any working details about their challan facility on their web portal, the QR-code will help people to track their payment status online rather than following up with banks.
NPCI

is working on expanding contactless and interoperable parking solution with NETC FastTag
How the solution works

This automated system entails a customer buying the NETC FASTag, which is linked to a prepaid account. The tag employs Radio-frequency Identification (RFID) technology and needs to be affixed on the vehicle's windscreen after the tag account is active.

The RFID Tag is mapped with NPCI by the issuer bank(s). The subscriber of this system can use the parking without any manual intervention, such as waiting for a parking receipt at the entry or making cash/credit card payment at the exit. There is no additional cost to customers with respect to the parking fee. One has to just purchase an onetime tag that does away with the wait time at entry and exit.

Dedicated NETC FASTag lanes are in place. When a user arrives through this lane, the strategically placed RFID reader will capture the tag with the timestamp and store the details in the local database. While exiting, the same will be reconciled and the chargeable parking fee is automatically deducted allowing the passengers to virtually zip through the parking lot in no time. Post completion of every transaction, the user will receive SMS on the deducted amount.

To know more you can visit NPCI's website
Fampay

, a Neo-Bank targeted at teenagers recently launched a numberless card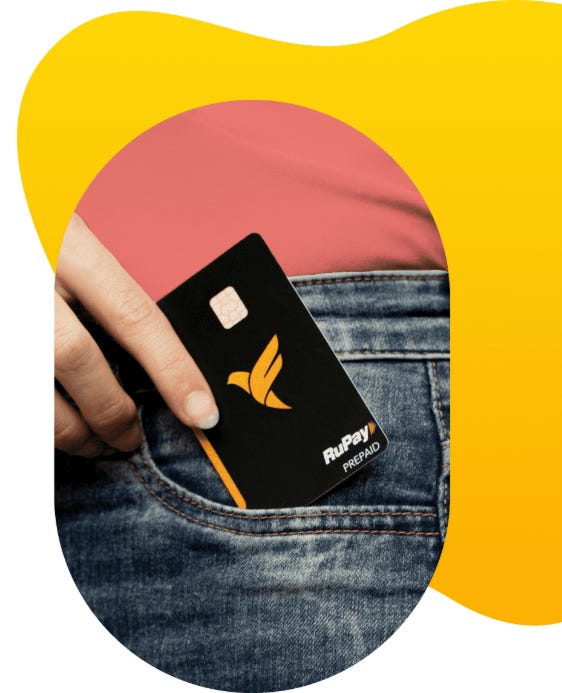 Similar products were launched in various other geographies like

Santander in Mexico

WeLab and Mastercard for HongKong

Curve in Europe

What's unique is that the company taking the following targeting strategy which is unlike how it was approached in other markets.

Teenagers

Security

Digital-Card

Pooled Family Account

All of which when combined become an extremely attractive proposition for the parents because

They can control the account

Monitor the transactions

Ensure that the money remains safe at all times

However, I am sure this will be incredibly suitable for the top 5-10% of the population who are operating in the upper-middle to a higher class

Also, what is interesting is that it could potentially become a status-quo thing between teenagers where cards can be tied to the social identity of a person.

You can download their app from the play store: https://play.google.com/store/apps/details?id=com.fampay.in
---
💪 Partnerships
A couple of weeks ago, we saw that PayTM has launched their scan to order product for the market

Paytm Launches scan to order service for you to safely order food while dining out

It is evident that the customers will utilize it because of two things

PayTM is already an adopted platform by most of the customers

A lot of restaurants use PayTM as a mode of accepting payments

This makes it extremely convenient for the users of the platform to open up a new utility tied to the core functionality i.e. payments

A new utility in the app with the same experience of making payments (scan QR code as you do for making payments) retains the habit, keeps the adoption frictionless and, captures the imagination of the current situation for the customers and the business owners for following the best practices

Currently getting adopted by restaurants & coffee-chains who have multiple outlets and have the need to adopt technology to achieve scale.

Since the entire concept works on a two-sided platform, it is important to note that this is a chicken-and-egg problem, that will require restaurant owners (supply-side) to push (educate) the users to use the PayTM platform to place their orders.
---
🧐Peek-a-Fintech
Google makes the "Spot" platform more prominent.
Do you have an app that requires a large distribution platform? And is that app PWA capable?

Google Pay soft-launched Google Spot early last year catered to existing technology businesses from various industries to list their business on their platform

They have recently given SPOT a prominent place in the Google Pay businesses section.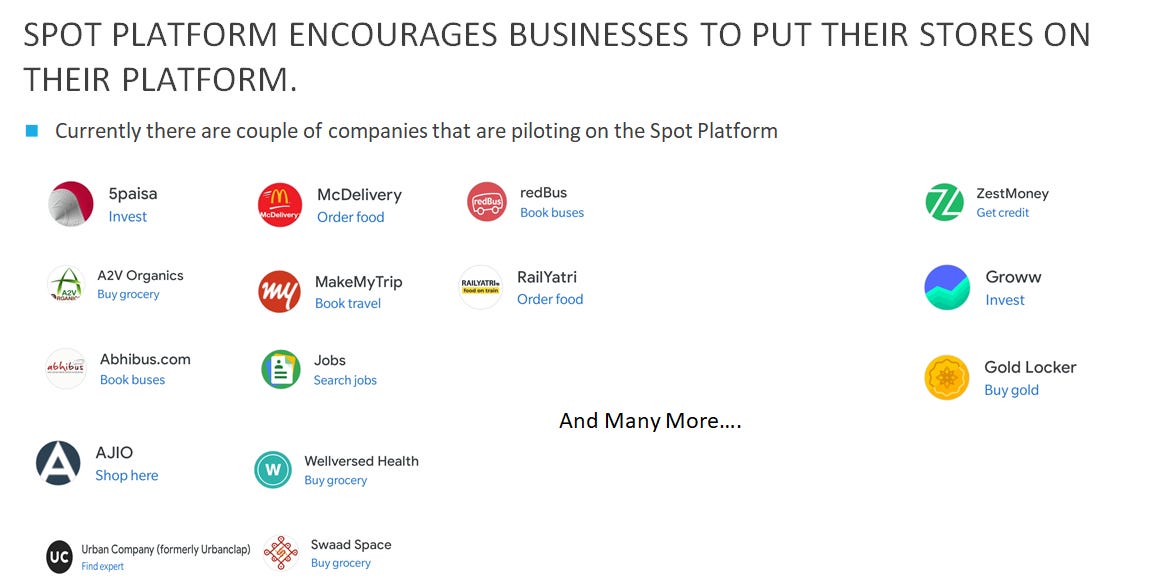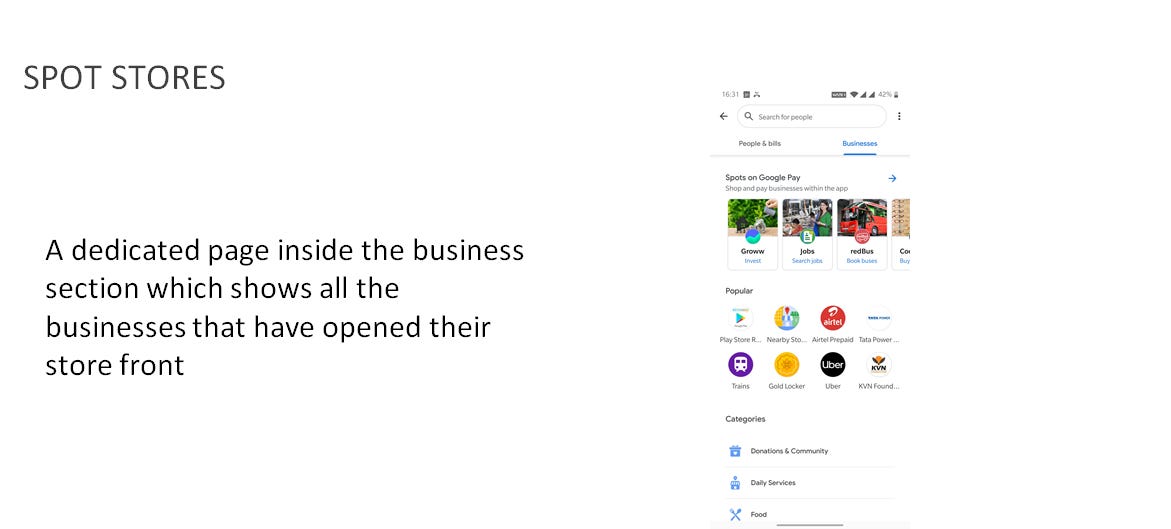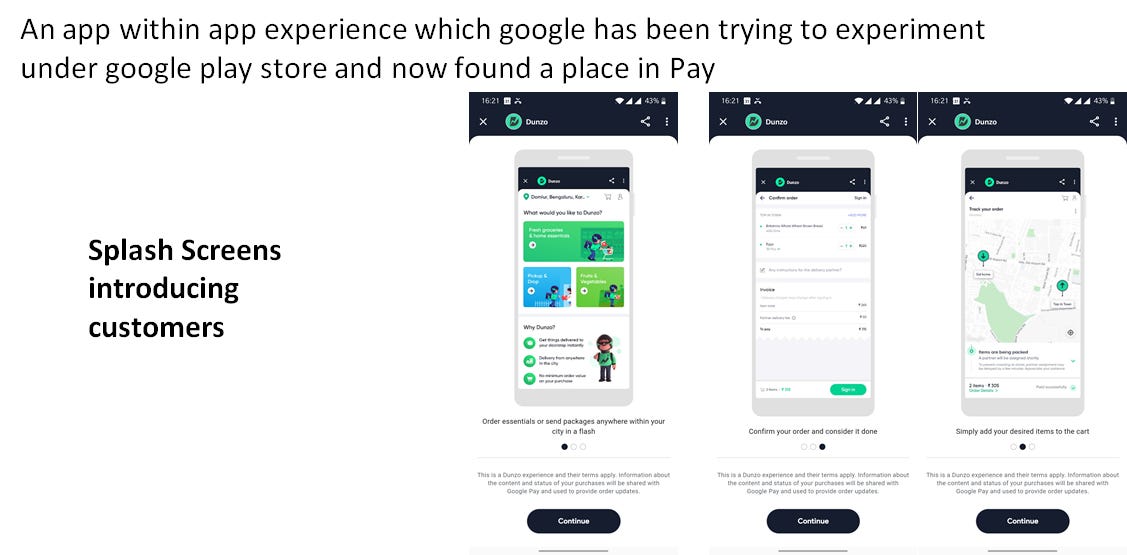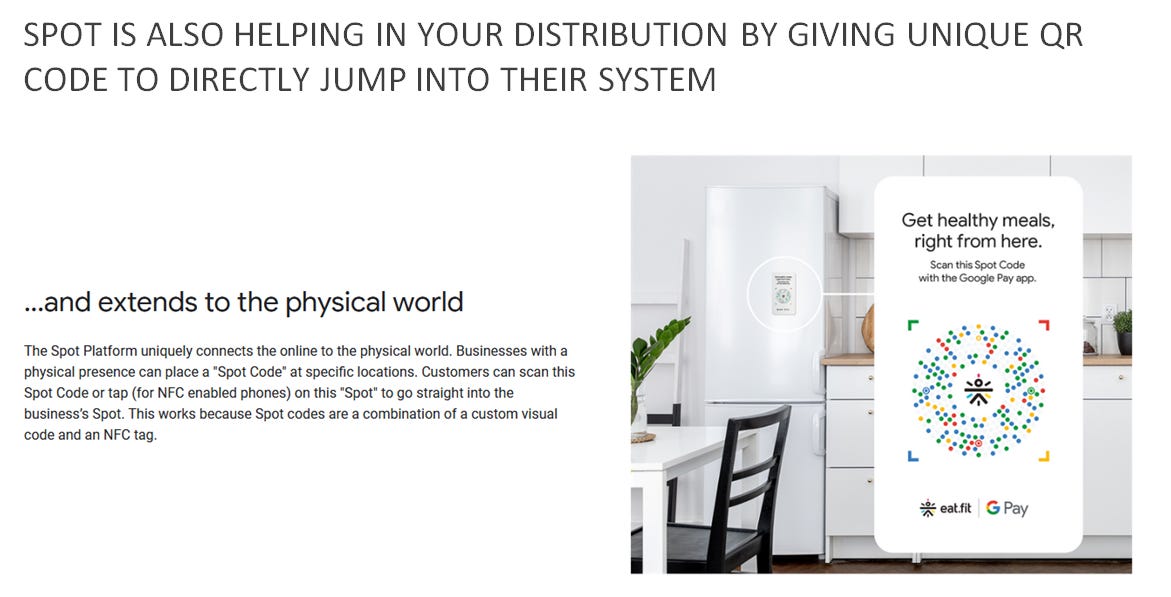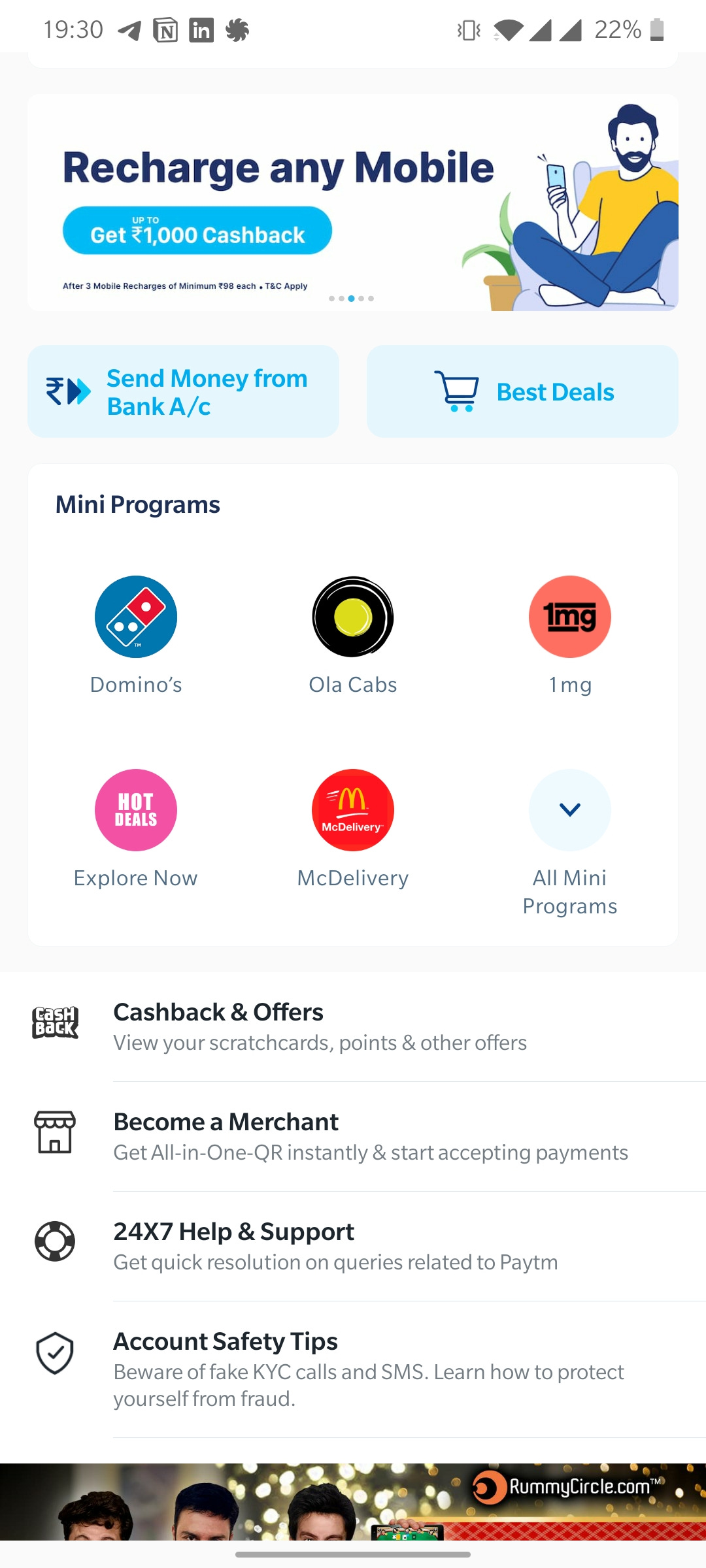 where all of these large players are moving towards getting other brands under their hood to retain the userbase onto their platform and increase average transactions on their platform.

A couple of other apps I think are moving towards that direction are

Flipkart which recently introduced the Buy Now Pay Later on their platform to drive e-commerce sales

Amazon which has already introduced Amazon Pay which is integrated with multiple other services

And TrueCaller which not only introduced payments on their platform but also launched a Cash-Based Lending program as well
That's all for now. Thanks for reading.
---
Hey, you made it here!

If you liked the content, you can buy me a coffee as an appreciation for the newsletter!

And do take out the time to leave a comment, share, and subscribe to the newsletter.
Disclaimer: The newsletter contains information about Fintech and Organizations that operate in or around the fintech industry. The information is not advice, and should not be treated as such. Without prejudice to the generality of the foregoing paragraph, we do not represent, warrant, undertake, or guarantee ... that the information in the newsletter is correct, accurate, complete, or non-misleading. We will not be liable to you in respect of any special, indirect, or consequential loss or damage. If a section of this disclaimer is determined by any court or other competent authority to be unlawful and/or unenforceable, the other sections of this disclaimer continue in effect.