Discover more from I Run A Fintech
A short story on the evolving landscape of Fintech in India
Issue #8 - I Run A Fintech (19/08)
Running Commentary on Fintech As It Happened!
Good Morning,
I received some great feedback for the last issue that was published! Thank you so much
In case, you have just registered, you can visit the previous issues here or you can type the below in your browser as well.

Moving on to last week's updates!
---
🤓 Events
Last week ISpirt conducted its last leg of OCEN platform training where they walked us through various value propositions that can be created using their platform.
---
📣Open Role Spotlight
---
Fintech
🚀Product Launches
Paytm upgrades their POS hardware and sizes it down into Android POS device
PayTM has upgraded its All-in-one-POS from a large machine to an Android POS device which makes it more mobile and pocket friendly for retail & offline businesses to collect payments from customers.
PayTM, today has 5 variants in POS devices available for the offline-businesses today. I have explained them from left to right
Linux POS which is a small mobility friendly POS machine

Smart POS which is an Android-OS driven POS machine (which they just launched)

All-in-One POS which is in the center (used by large retailers)

A QR-code reader which can be kept as a standee to collect payments (you must have seen these near your local pan shops / Kirana shops)

A QR-code based soundbox which will notify when you receive payments from customers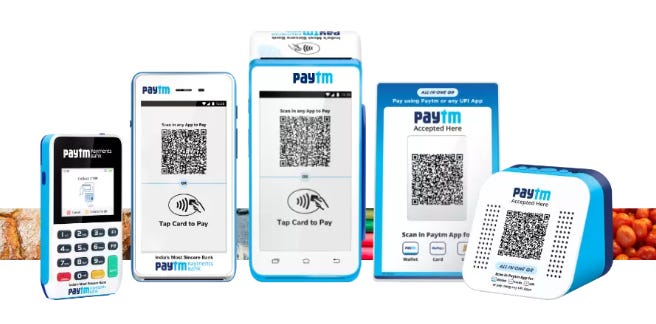 Razorpay Launches Payment Buttons for SMEs
Copy the below code and get a payment module right within your blog, website, etc. Razorpay's new payment button simplifies the mechanism to collect payments. This is a new launch by Razorpay on their platform for freelancers, who want to put a button on their blog or a store to collect payments on the go.
The same feature is available on Instamojo's platform, PayU's platform as well.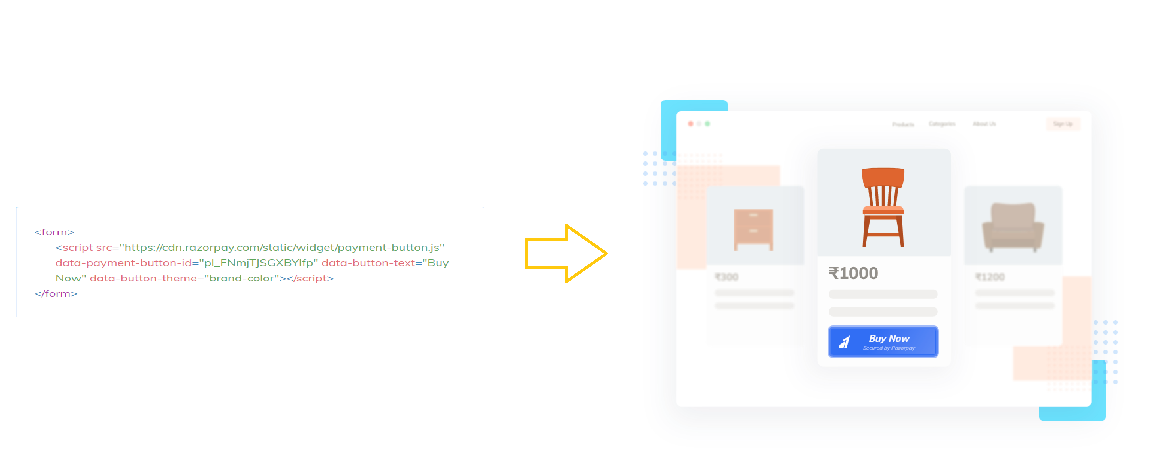 💪Partnerships
Park Live To Offer Smart Parking Solutions To PhonePe Users
PhonePe's Super App Store section "Switch" has partnered with Park+, a contactless parking solution that enables you to find parking remotely.
PhonePe continues to add new categories in its Switch to increase Avg. Usage and ARPU (Average Revenue Per User) on their customers and Park+ is a new addition to their list of apps.
Park+ has unbundled 70,000+ parking inventory spots across major cities and are looking to add more. According to the MarketsandMarkets report, the automated parking systems market reached a value of $1.3 Bn in 2019 and was projected to grow at a compound annual growth rate (CAGR) of 13.1% from 2019 to 2027.
Parking is a big challenge in densely-populated cities like Mumbai, Delhi, Bangalore and if you are from these cities you would have faced those frustrating periods where you spend quite some time finding safe parking spots. The reason I mentioned safe is that there are times you or your friends would have risked parking where it could have been:
Towed by the local traffic police

Caused serious security issues like theft or damage to your car

Occupied by hawkers & you would have found it difficult to get your car out or lead to road feud
Also, parking in India is very unorganized, when I mean unorganized, I mean this 👇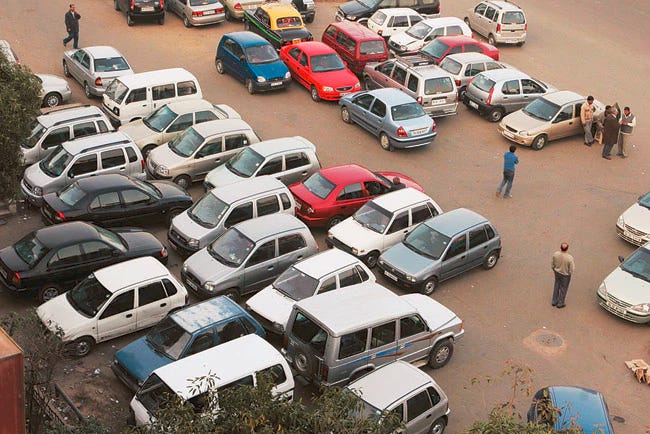 As per ParkingRhino, another Smart Parking company, there are 640k parking spots available in the top 8 cities of India, for both B2B (Business Parking spots) & B2C (consumer parking spots). These parking slots include on-street, open-air, floors of shops & offices, residential and work private property.

However, contactless parking is need of the hour, similar to how fast tag made toll crossing easy, parking in larger cities remains to be a problem that requires solving
💲Funding
CityCash, an NFC-backed micropayments payment solutions provider raised seed funding of $1 million (Rs. 7.5 cr) from Orion Ventures
If you have ever traveled to the cities below, you would have noticed there are cards that are designed to be used across various transportation options in the city.

These payment cards are used to transact micro-payment, where average ticket sizes are in single to double digits and the max limit on those cards is in double digits.
The cards work completely "offline" using NFC technology. The machine will read the amount and deduct from the card an amount equivalent to fare or bill that got generated.
All the transactions that we do today require Internet services to work. For example:
UPI requires you to have internet to transfer money from one's account to another

Card Payments requires the merchant to have internet to process your transaction
Isn't the internet available all the time?
We know it gets choppy in areas, which is why a lot of entertainment OTT providers have given you the option to download-on-demand.
CityCash's core proposition is payment solutions that can be catered to various industries using NFC technology. The merchants will have multiple payment options to accept payments. CityCash will sit in the bottom, they are already live with travel cards, and this will expand into various categories.

When you use only NFC (Near-Field Communications) technology at the time of the transaction, the merchant does not need any internet to process your transaction.
The software is inside the machine which processes your transaction and updates your card with a new value. Loading of money into your account, checking your balance will require you to use the internet. These cards the truest form of NFC-backed cards unlike the ones mentioned above which requires internet to work.
The video below represents how this will operate:
---
🌎Emigrate; Immigrate
Pine Labs appoints Gayatri Rath as chief marketing and communications officer

Investor Renaud Laplanche Joins Fintech Startup Moneytap As An Advisor. Renaud Laplanche is co-founder of Upgrade and had founded LendingClub

BharatPe Appoints Ex–McKinsey Suhail Sameer as Group President. Suhail is also a Managing Partner for RPSG Ventures & OTP Venture
---
Feedback
Hey, you made it here! If you liked the content
💬Do take out the time to leave a comment, share, and subscribe to the newsletter.
☕ You can buy me a coffee as an appreciation for the newsletter!
Disclaimer: The newsletter contains information about Fintech and Organizations that operate in or around the fintech industry. The information is not advice, and should not be treated as such. Without prejudice to the generality of the foregoing paragraph, we do not represent, warrant, undertake, or guarantee ... that the information in the newsletter is correct, accurate, complete, or non-misleading. We will not be liable to you in respect of any special, indirect, or consequential loss or damage. If a section of this disclaimer is determined by any court or other competent authority to be unlawful and/or unenforceable, the other sections of this disclaimer continue in effect.